Safe, painless, non-invasive skin firming & slimming without the recovery or downtime.

CryoSlimming
CryoSlimming® uses precise warm and cold temperatures to stimulate the natural release of fat cells through the lymphatic system.
Lose up to two inches in the first session
Continue to lose fat in treated areas over a course of your customized treatment plan.
CryoToning Body
Smooth, lift & firm skin
Reduce the appearance of imperfections
Improve skin's overall texture & appearance
CryoFacial
Reduce fine lines and wrinkles
Improve elasticity
Increase collagen & circulation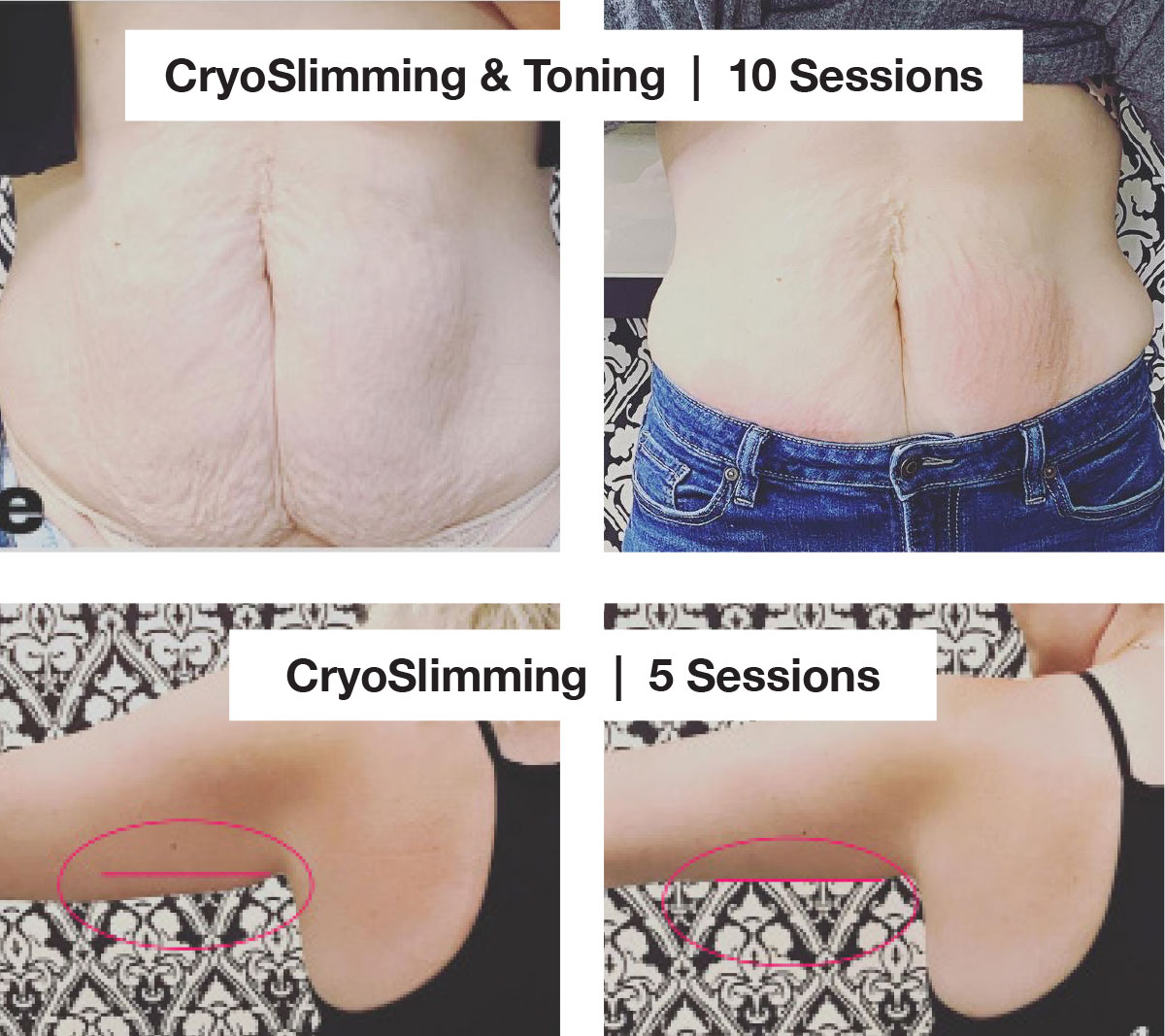 Put cellulite in its place! Deep tissue massage that leaves you smooth, toned and contoured.

Endospheres© Body
Using patented compressive microvibration technology, Endosphers goes straight to the source to target the five most common causes of cellulite.
Boosts Lymphatic Drainage
Smoothes the Skin
Firms the body
Soothes inflammation
Improves circulation
Endospheres© Facial

Uses the same compressive microvibration therapy as Endospheres body.
Improves tone and complexion
Enhances collagen production
Boosts lymphatic system drainage
Reduces facial swelling & puffiness
Instantly contours the face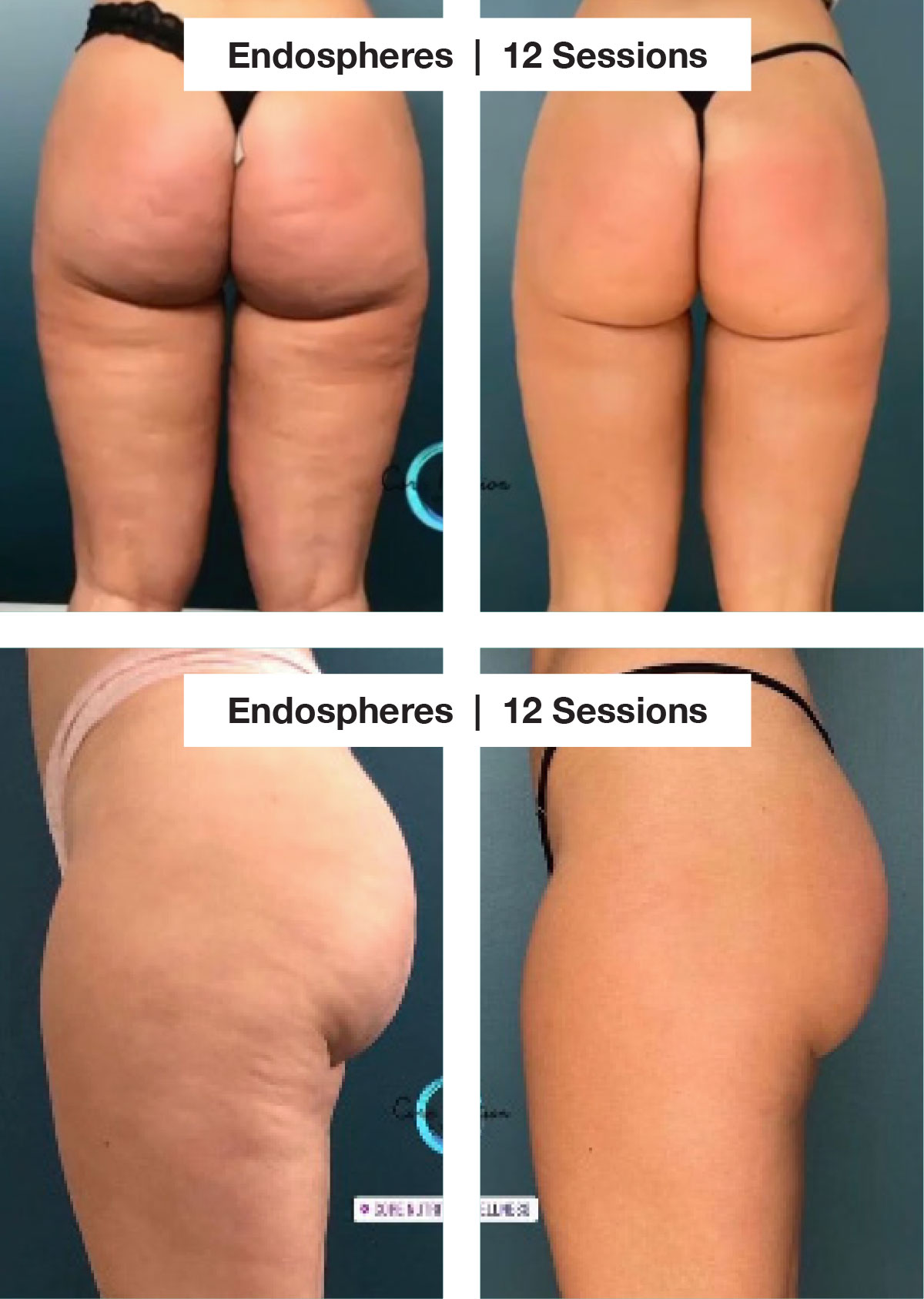 Permnanent makeup is an art where organic pigments are deposited beneath the skin to create a fuller, more defined look to brows, lips and eyes.

Combo Brows
Combo brows are a combination of two forms of semi-permanent techniques: microblading and powder brows (shading). Microblading hair-strokes are placed with a manual tool around the border of the brow to give the brow a natural look.
Depending on your existing brow, I can determine which type of combo brow is right for you. Brow types include:

Ombre Brows
Bold Brows
Soft Combo brows
Hybrid Brows
Powder brows

Powder brows are a cosmetic semi permanent makeup technique designed to create eyebrows with soft powder effect, very similar to powder makeup. Powder effect is done with a shading technique using a permanent makeup device, which is similar to a tattoo gun.
Lip Blushing
Creates the illusion of plumped, more defined lips with a natural lip stain
Results can last up to, or surpass 3 years depending on aftercare and lifestyle
Pemanent Eyeliner
Enhances natural lash line or creates a dramatic look
Water-proof, smudge-proof
Lasts 3-5 years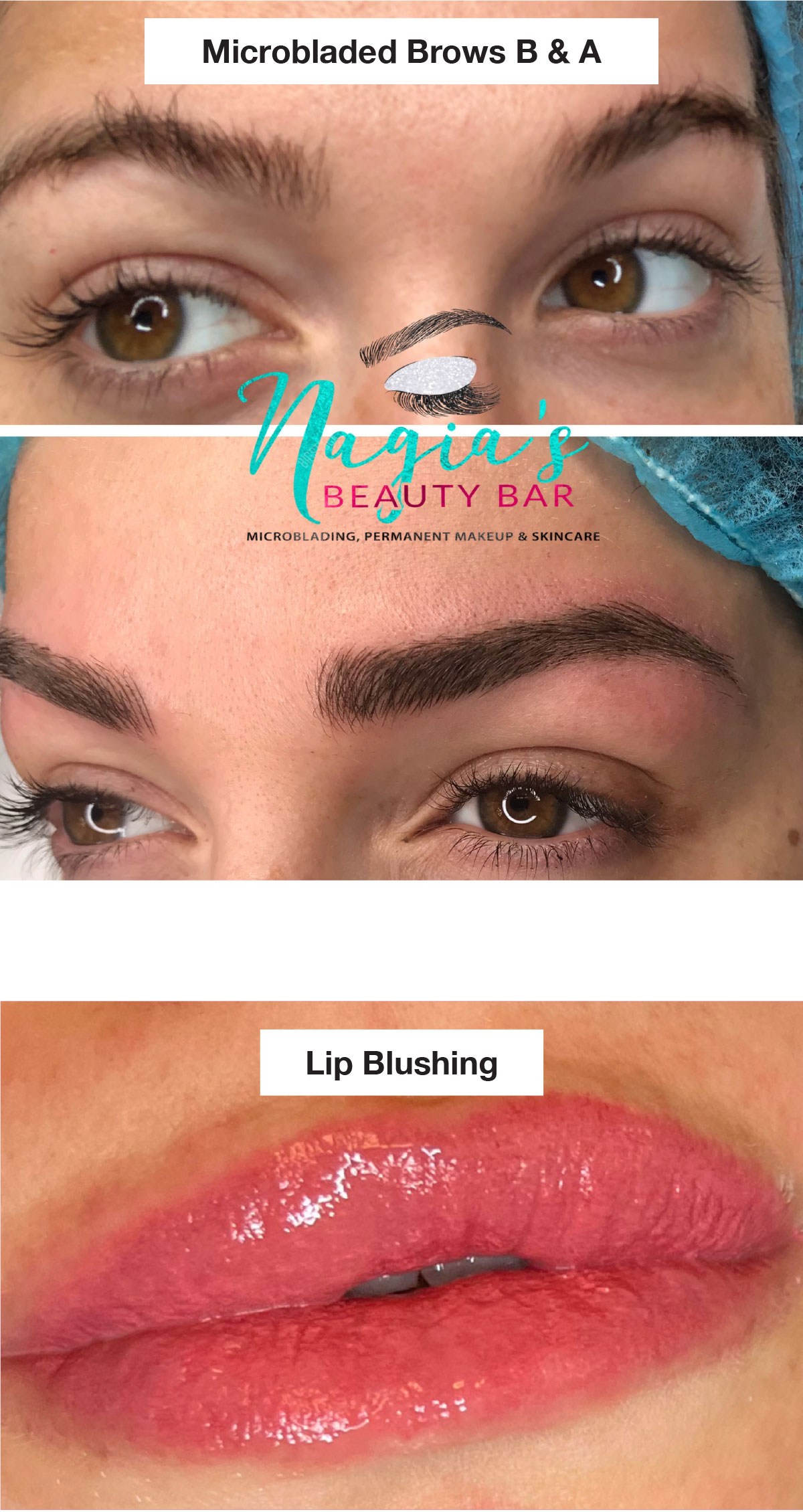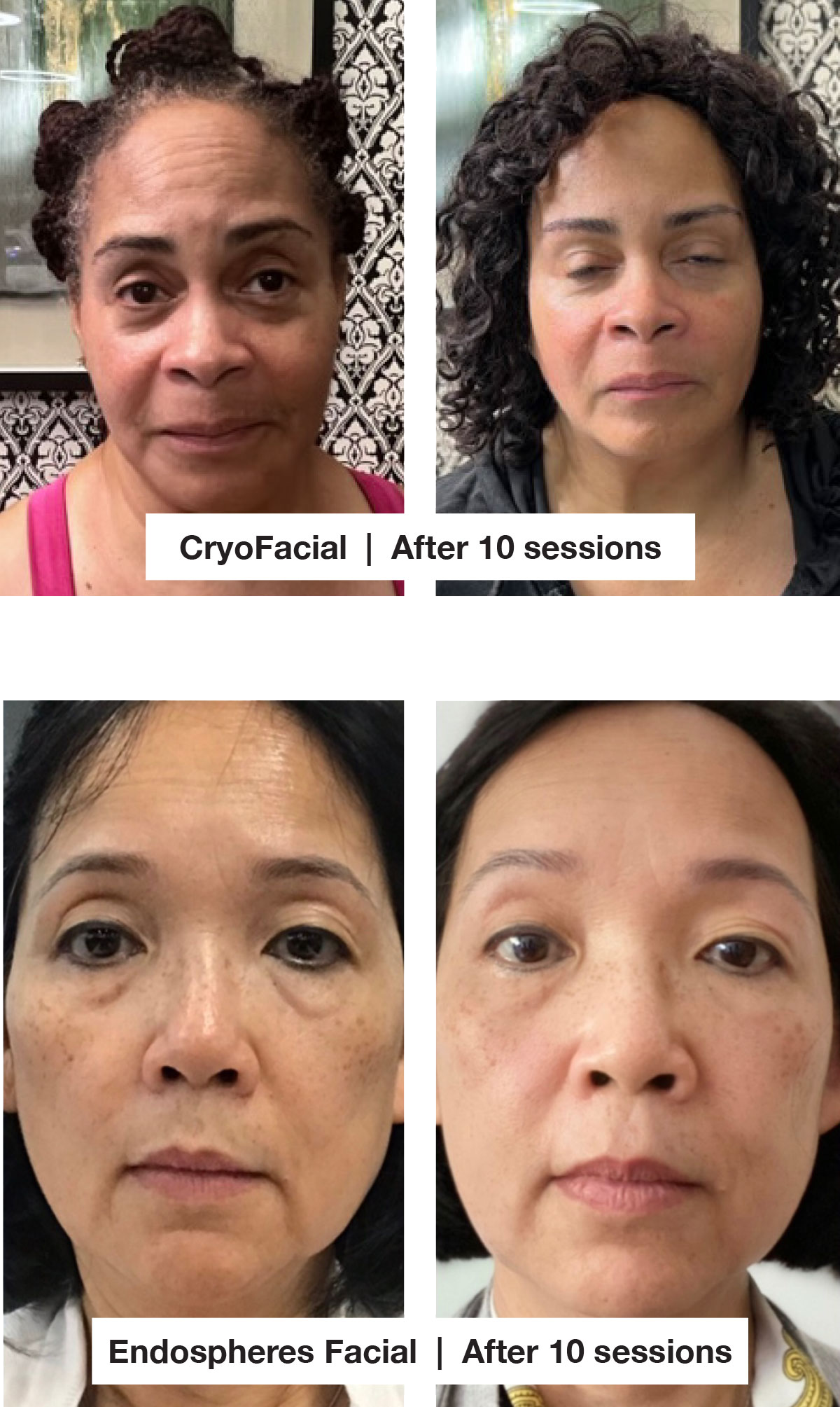 CryoFacial©
Reduce fine lines and wrinkles
Improve elasticity
Increase collagen & circulation
Endospheres© Facial
Improve tone and complexion
Enhance collagen production
Boost lymphatic system drainage
Reduce facial swelling & puffiness
Instantly contour the face
Hydrafacial©
Cleanse, extract, and hydrate.
Choose from several HydraFacial super serums specific to customize to your skin.
Hydrafacial Add-ons
Lip perk revitalizes lips leaving them refreshed, hydrated and lightly plumped.
Eye Perk brightens & refreshes your outer eye area
Dermaplaning removes the top layers of dead skin & fine facial hairs.
Skinpen© Microneedling
Stimulates your bodies natural ability to repair itself through collagen & elastin production
Improves the appearance of:
acne scars
stretch marks
wrinkles
hyper-pigmentation
large pores
loss of skin resiliency